Proudly introducing

The Wilmington University School of Law

Providing broad access to affordable legal education within a student-centered culture, Wilmington University's new law school will serve qualified students from all walks of life, including traditional- and non-traditional-age students, as well as professionals transitioning from other careers.

Its program options and unique curricula will facilitate student success in an increasingly competitive marketplace.
---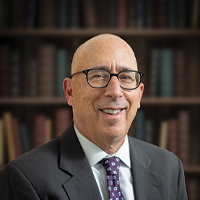 A Message from Our Dean
Phillip Closius, J.D.
Welcome to our new law school website! My staff and I have decades of experience at other law schools. However, when we were given the opportunity to help build a program for the school of law at Wilmington University, we committed to being something different...
A student-centered perspective
Law school faculty will be chosen for their extensive experience, commitment to excellence in teaching, and dedication to making a difference in the lives of their students. Course schedules and curricula have been crafted to maximize the benefit for students who may be balancing professional and personal commitments in addition to their legal studies.
Supporting a more diverse legal profession
WilmU's law school will enroll students who reflect the diverse communities they will serve. The School of Law values the principles of equity and inclusion in the Delaware and national legal profession.
Legal education for the real world
Students will learn to think like lawyers and to problem-solve through disciplined inquiry and information literacy. Coursework will provide an understanding of substantive and procedural law, legal analysis and reasoning, and legal research, with exercises to hone written and oral communication and exam-taking skills in the legal context. Theory and practice will combine in externships that provide hands-on opportunities to help practicing attorneys solve real challenges.
Tuition that makes sense
The WilmU School of Law is proud to offer highly competitive tuition rates, in addition to scholarships, tuition assistance and comprehensive student services. The cost for full-time students will be $24,000 per year and $18,000 per year for part-time students—the lowest rates of any law school in the region.
Get to know us
Why choose the Wilmington University School of Law?
News and Stories
ACADEMIC NEWS
11/06/2023
The WilmU J.D.
Start your law school journey at WilmU's Brandywine location. Choose one of three program options, all featuring the same curricula. Start the application process.