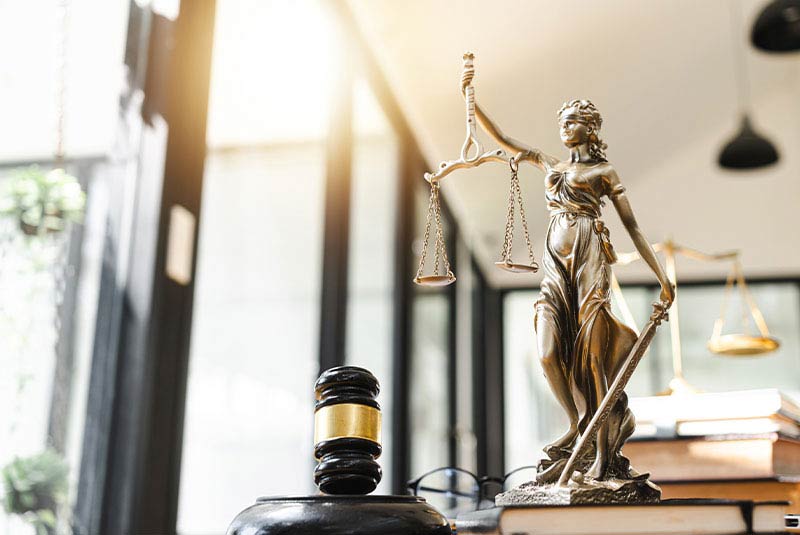 Juris Doctorate (J.D.)
Legal Education Curriculum
The curriculum at Wilmington University School of Law is structured yet flexible. This ensures competency in foundational legal concepts and provides access to electives from many substantive areas of the law. The 67 required credits consist of courses every law school graduate should complete. The remaining 19 credits allow students the ability to explore other areas of the law and to engage in externships within the greater Wilmington legal community and beyond.
The WilmU J.D.
86 credits
3 program options
$838 per credit
---
Required Courses
First-year courses
(29 credits)
Civil Procedure (4)
Constitutional Law I (4)
Contracts I (3)
Contracts II (2)
Criminal Law (3)
Legal Writing I (3)
Legal Writing II (2)
Property (4)
Torts (4)
Upper-level courses
(38 credits)
Advanced Legal Analysis (3)
Agency & Partnership (2)
Constitutional Criminal Procedure (3)
Constitutional Law II (2)
Corporations (3)
Evidence (3)
Experiential Learning (6)
Family Law (3)
Federal Income Tax (3)
Professional Responsibility (3)
Sales and Leases (2)
Trusts and Estates (3)
Scholarly Writing [Journal or Seminar] (2)
Elective courses
(19 credits)
Students will be able to explore subjects of interest, gain practical skills through experiential learning opportunities, delve into Delaware-specific topics in the legal profession, and more through the elective curriculum. Students may take up to 15 credits of externship coursework.
We're ready to help you get started!
Ask a question, start a conversation about a program, inquire about schedules or financing your legal education—whatever you need, we're here for you.