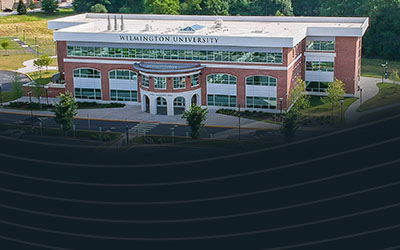 About the School of Law
Law School Mission
Wilmington University School of Law is a private, non-profit law school which is part of Wilmington University.  Creation of the School of Law was announced on October 27, 2022.  The School of Law's values reflect those of Wilmington University – student centered, affordable and emphasis on building skills for future employment.  We also share the University's commitment to our Delaware community.  We expect our students to be an active part of our home state while preparing them for the legal profession in any State.   We also embrace the University's commitment to diversity – graduating lawyers who truly reflect the communities they serve. 
We're ready to help you get started!
Ask a question, start a conversation about a program, inquire about schedules or financing your legal education-whatever you need, we're here for you.